LOKAL LOUDNESS-SEPTEMBER 1995
This month we take a look back at what was going on at Lokal Loudness this time of year during 1995. Back then we were still in print but had moved to the larger 8 1/2 x 11 size issues. What follows is the complete issue with a couple of photos from the issue.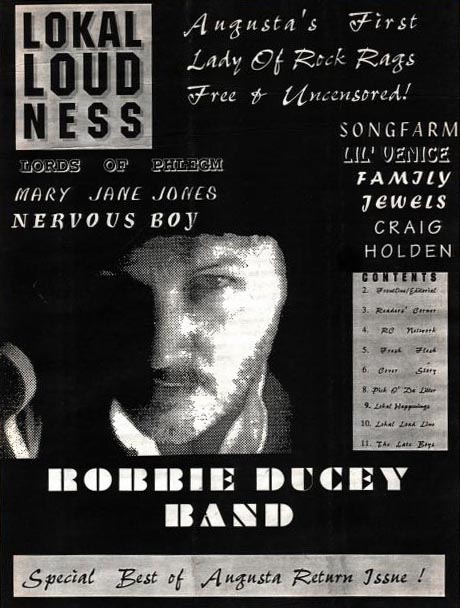 FRONTLINE-Stoney
WELCOME BACK! THE RETURN OF...LOKAL LOUDNESS SEPTEMBER 1995

It's been a while, but hey! now we're back!!!!

At the end of 94, all of us here spent countless weeks contemplating the future of LOKAL LOUDNESS. Augusta was changing and to be honest, we felt like our little rag made little impact in this movement.

From our third issue to the beginning of 1994, we received a regular assortment of letters from readers either praising or putting down our efforts. Pretty good fora circulation of only about 800, or so we thought. Almost overnight the letters stopped and we lost our most precious resource-you, the readers (ie Readers Corner). It was very discouraging to say the least.

In February of this year we contemplated a return. Supporters like Ruskin Yeargain (Impulse Ride) and Russell Jarrett (People Who Must) suggested what a big thing Lokal Loudness could turn into. So we moved to put together a new issue. Suddenly bands, clubs and lokal music supporters began dropping like flies and we thought-what's the point. We had been commenting on the area support (or shall I say lack of) since our first issue and things were even worse now!

We were on the verge of packing it in forever, when on our nations Independence Day, like those who fought for our country in the revolutionary war, our fire was fueled by an article in another lokal journal CARNIVAL OF NOISE.

Forrest Wimberly's column (Earthbound Transmission) left me floored! I realized that we here are not alone in our quest to finally put this fairly populated city on the musical map. After all, Augusta is not a small town, it's just populated by a large amount of people who constantly whine - "There's never any good shows in this town". and when a cool band does play, those same people suddenly have better things to do. Jeez people, how blind can a person possibly be?

Because of this article (thanks Forrest) we were able to see the "roster" of believers which included Lokal Loudness. We felt like hypocrites for wanting to quit, but now like our "roster" mates, we will keep fighting for all lokal bands, establishments, and papers.

Keep on Fightin-STONEY

READERS CORNER-S. CANNON
OUTER AREA

MR. MACCOB, formerly of Atlanta, have been making big waves out of Las Vegas. The trio, who relocated to L.A. in 1992 and then Vegas in 94 (Earthquake influenced) perform music that's a heavy mix of hard rock and alternative thrash. Vocalist/bassist Doug McDonald, guitarist Kevin Woodall, and drummer Scott Budow, recently opened for Gilby Clarke and plan to return to L.A. for some shows. To check out their tape, send $6 to 9004 Crystal Glass Dr. Las Vegas, NV 89117.

STILLRAIN have continued to rock the south and now have a new cd that's available for $10 and live video for $15 plus $3 S&H per order by writing to: PO Box 674563 Marietta, GA 30067-0001. T-Shirts are also available, $10 each (specify size). They have recently recorded some new tunes that are catching the eyes of several labels.

1995 READERS POLL

FAVE BAND
People Who Must
Hundred Year Sun
Mary Jane Jones
Pine
Burning Bush

FAVE NEW BAND
Pine
Snapdragon
My Electric Toy
Stymie
Overdose

1995 STAFF POLL

FAVE BAND
Pine
People Who Must
Hundred Year Sun
Impulse Ride
Snapdragon

FAVE NEW BAND
Pine
Snapdragon
Mary Jane Jones
Overdose
Stymie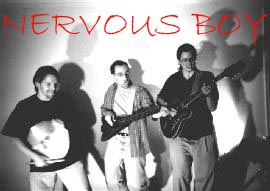 FRESH FLESH - S. CANNON

NERVOUS BOY.

"We bought this underwear two years ago and haven't changed it since." claims Nervous Boy drummer Squirrel, when explaining the bands' history. "Nervous Boy (also the nickname of the bassist) and myself are brothers, and Skillet (guitars) was adopted after we saw his cameo on Sanford and Son."

The nervous one then reflects on the results of years of past band member defections and the need to get his originals out to the public. "Squirrel and I decided to make a cd ourselves and then the clubs started calling me about gigs. I had played drums in Skillet's jazz band and asked him if he wanted to try something different. He accepted and we all became nervous. Live AND in the studio. Imagine that!"

The bassist attributes his interesting off the wall song odeas to too much spare time, television, and coffee. These songs are part of the reason that Nervous Boy are considered one of the most different bands from the area. The band looks at it slightly differently. "I never really thought about that. I'm surprised that might be the case." states Skillet while Squirrel feels that "Nervous Boy is just completely insane, so it's truly a thrill. Both of the other guys are extremelt talented, and I enjoy being a part of this thing."

Originally known as Toast, the band was forced to change it's name after a trademark search, but not before they released a self produced/created cassette. "The Toast stuff we recorded," says Skillet, "was done in Nervous Boy's living room on an 8-track reel to reel. I guess we thought if Les Claypool could do it (with Sausage) we could too. I'm happy with it, although we've been recently recording at Studio South for a cd to be released on the masses."

Nervous Boys influences are baried and away from the norm. The Nervous one listens to Robyn Hitchcock, King Crimson and XTC, Skillet indulges in Bill Frisell and John Zorn, and Squirrel gets off on Stephen Perkins, Stuart Copeland and Terry Bozzio. Other influences include Buddha, the aliens on Sesame Street, a popcorn popper, large moving objects, anxiety, ants and their coffee maker. Alll of which attribute to what the bassist calls an ideal nervous world. "I'd like to bring the standards up a notch or two. I'd like to turn on the radio someday and hear more music, less schlock." For some, THAT would be a nervous place!

LORDS OF PHLEGM

How does a guy like Greg Slavins go from being a learning bassist to being a member of one of Augusta's most interesting bands? Easy! "By pretty much hounding guitarist/vocalist Tommy Gaines to practice with me while I was learning to play." says Greg. "Tommy agreed and after a couple of weeks we scored a gig at Squeaky's with Coco Rubio on drums and eventually found Matt Flynn to permanently plays skins and Lords of Phlegm was born!

Sounds like quite an interesting, and unusual, way to join a band. What's even more unique is that the story doesn't just end there. Lords of Phlegm contributed a killer track to the Save Our Butt CD ("David Bradberry told us about the cd and we gathered up all the money!") and with Tommy leading the waywith his catchy originals, the guys then recorded a split 7", to which Greg comments: "After Phil's (Hamelton) bridge incident, his career kind of petered out so we jumped at the chance to work with him and the Jugs of Life!" They next plan on recording a full length tape after Tommy gets back from Georgia State University and as Greg puts it, "Do Regis and Kathy Lee in the fall, well at least we hope to."

Greg feels confident in the lokal scene and enjoys such area acts like the previously mentioned Phil Hamelton, Hundred Year Sun, and Mary Jane Jones. Personally he describes Lords of Phlegm music as "Tommy's band. We sound a little like Bach on a sunday afternoon." Major label wise he digs Smashing Pumpkins, REM and "all the other usual college bands the other lokals get into."

"Right now I think it would be cool to play a show with Enya, or maybe a comeback tour with Conway Twitty." Greg describes the bands writing method as "Tommy are you through yet?" method of songwriting.

Greg spoke of many subjects during his talk with us here at Lokal Loudness. He showed a lack of pleasure when it came to the way the Save Our Butt concert was put together and feels that while it was cool for the bands to help out with the cd, he thinks the actual legal actions should be handled by those with such experience. he strongly believes though that "Carter will run again and win!" You know Greg,only in America, yes, only in America. Maybe Carter can even become a bassist!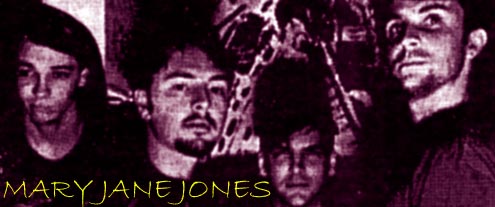 PICK O' DA LITTER-MARY JANE JONES-S. CANNON
Mary Jane Jones' rythm section consisting of drummer Brian Allen and bassist David Newhall have more than just MJJ in common. The twosome were also two-thirds of the band Smile and also played together in Debt of Nature. Rob Bernier played in Blah and when that band and Smile parted ways they started practicing together and eventually recruited Rob's brother Todd to play guitar. Mary Jane Jones was then born. We spoke to Newhall at the legendary lokal bar Squaky's and found out some pretty cool stuff about the Jones boys!

LL-The latest news, I guess, would be that Mary Jane Jones have been in contact with several management companies. What kind of progress has been made?
DN-Not a lot has come about yet we keep hoping for the best. In this business 90% of the people you talk to are full of shit so you hope the people you ARE talking to are the other 10%.

LL-Exactly how much difference could a particular company make in comparison to the way things currently are run?
DN-They'd be more consistent and have better established contacts on a national level than Mary Jame Jones has.

LL-What obstacles do you feel may prevent this?
DN-Ultimately-none, immediately-petience.

LL-You recently passed on to me a vinyl representation of Mary Jane Jones. Why vinyl, and are there any more recording projects in the works?
DN-Vinyl is still a good medium. It's also easier to get airplay with vinyl thantape and we couldn't afford a cd. No dates set in the studio but we record every chance we get.

LL-Do you think the recent signing of People Who Must will open any doors for lokal bands? How does that event make you feel in regards to the possibility of Mary Jane Jones geting signed?
DN-I think it'll probably draw some attention to Augusta, which is a long time coming. There are a lot of great bands here like Pine, Hundred Year Sun, Snapdragon, Dieagnostic and People Who Must, to name a few. I don't think any one band getting signed helps another except to a very small degree. No band is going to get signed without working for it.

LL-Who would you say has played the biggest role (outside of the band) in your success so far?
DN-Todd Friedel at Squeaky's has helped without our initiation to hook us up with a lot of really good shows. Thanks Todd. We love you!

LL-Aaaah, the sweet sounds of love. In Augusta?????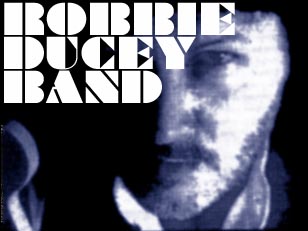 ROBBIE DUCEY BAND - BACK IN DA BLUES-S. CANNON
You say you got da blues and you can't find the cure? Dr. Ducey and the boys can fill your blues prescription with some of the strongest doses around! But you don't need our second opinion, just listen to the man himself!

LL-You've been an integral part of the lokal scene for as far back as I can remember. Can you give us a quick historic rundown?
RD-I grew up in Alabama, and first started playing piano. I then switched to guitar and in the late 60's moved to Augusta and have been playing ever since.

LL-Lokal and international music has changed a lot since you started out. What do you view as the good and bad aspects involving these changes
RD-The best thing lately, is bands and music in general, are getting back to the basics and playing real music without so much gimmickry or mechanics.

LL-What caused your involvment in the blues festival that has appeared lokally the past two years?
RD-I went to the new tombstone unveiling for Blind Willie McTell in Thompson. There I met Dot Jones, head of McDuffie County Tourism. I suggested an idea for an annual blues festival to honor Blind Willie, and helped with set up, coordinating people to get the festival going.

LL-Are you excited about going to Memphis to record your new cd?
RD-VERY EXCITED! Some really great tunes we just finished writing will be on the cd that no one has heard yet-SURPRISE!

LL-While you've always had a strong blues influence, in the past, many have seen you play southern rock and top forty songs. How and when did the blues take over as the main priority in your music?
RD-I originally started off learning to play, listening to rythm and blues and over the years of course, I experimented with playing all styles of music-a natural thing to do in finding yourself but always came back to my first love-blues.

LL-Tell us what some of your songs are about.
RD-Relationships. Both ups and downs. Things that have happened to me at one time or another.

LL- What do you hope to achieve from your cd?
RD-A national tour and some recognition.

LL-Who were some of your influences growing up, and now?
RD-Jeff Beck, Jimmy Page, Jimi Hendrix, T-Bone Walker, Albert King, Stevie Ray Vaughan.

LL-What do you say to people wanting to learn about the blues?
RD-Check into a record shop blues section. Get a taste for who's out there doing it. Also contact one of the blues societies around the country.

LL-In closing, explain who Robbie Ducey is.
RD-Just a guy trying to keep alive an honest form of American music-the blues, with my own signature or twist on it. And in some small way, thank the people who created the music.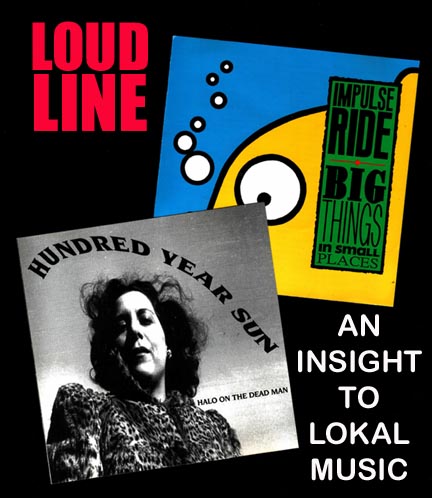 THE LATEST IN LOKAL RELEASES-S. CANNON

CRAIG HOLDEN
THEN AGAIN I JUST MIGHT - 1995 Colorado Records
Craig Holden is a lokal Eric Johnson-ish style player who at first glance (or should I say listen) may remind you of another area guitarist, Chris Nix, who coincidentally co-produced this tape. While Chris is one of the top guitarists in Augusta, his production efforts on "Then Again I Just Might", keep this from being a flash guitarists favorite. Besides there being very little in the way of a hearable rythm section, when you can hear the snare, it sounds like a night at the dollar movie popcorn line.

Songwise, Craigs are as good as they get. The laid back show of dexterity on "Look Ma (No Hands)" and relaxing jazz of "Savannah" make this a gem for listeners who want to chill to soft grooves. Matter of fact, most of this tape is so genuinly relaxing, it makes you want to melt into whatever you are lying or sitting on. (Unfortunately I was driving at the time!)

Craig is poised to take his place among such excellent classical/jazz guitarists as Chris Nix and Keith Gailey.

SONGFARM
TALKIN TO THE JUDGE - 1995 Fat Bastard Records
Some of you may be saying, Songfarm? Are you kidding? No we're not. And obviously neither are they!

Steve (did I do that) Merkel, bass-vocals, Bud North, drums-vocals and Kent Steep, vocals-guitar, have rustled up a heaping plate of downhome southern alternative rock & roll that sounds a lot like a Kevn Kinney-Taime Downe duet. Not saying these songs aren't kickin cause truthfully, this tape has some remarkable moments. The hot opener "Stone Shelters" is practically driven home by North, while "Rabbit, Run" is an aggressive songs that states "It's a Habit", yes Kent, it sure is!

For laughs, "Learn My Name" and "Rascist Pig" steal honors and the tape is full of interesting song subjects.

Want something easy to relate to and that'll bring home the cows? Go buy this one!

PINE
PINE - 1995 Raygun Records
Just got a blast of Pine and to tell you the truth, I'm gonna be pulling needles outta my ass for months! These guys are set to knock Augusta off it's collective butts, and heavily I might add.

From the opening strums of "Prey" (I'm still shaking) Pine, consisting of Laddie Williams on guitar and vocals, Brian Brownlee on bass, Ron Cook on guitar, and Jason Mayse on drums, combine the meatier points of aggressions and melody to create a sound reminiscent of a Metallica-Pearl Jam love child.

"Bottom" continues the hard hitting that leads up to the songs that provokes the most comparisons to Pearl Jam. But while I could care less for the Jammers, "Follow" I enjoy. In my meager opinion though, "Rites of Summer" takes the cake! "Safe" is a top choice for side two and lets you know to buy it now. This bark has a helluva bite!

SAVE OUR BUTT
VARIOUS ARTISTS - 1995 Haunted Pillar Records
Cool! A group effort to help save the historical Butt Bridge. My question is, who saves us from the onslaught held within this cd? Quality and variety are abundant on this release with several acts standing out.

Our nods go to Shrunken Heads' "Faceraser", which in our opinion was a wise choice to kick off this venture. It really gets you going and Burning Bushs' "101 Reasons" makes it hard to stop. Swig's catchy/punky "Lies" has an addictive quality, almost as addictive as "Coming Out String" by rapper Red Cane.

In the areas of distinct sounding we have Toasts' (Nervous Boy) "I Can't Do Anything With a Box", which has clearly got to be their best to date. Lords of Phlegm also make a triumphant showing here, along with the "Colorful" Mary Jane Jones. The biggest surprise is the normalcy of Phil Hameltons' "Bogus". It's still cool!

Most intelligent lyrics go to Barnyard Pimp on "Piety" and the only real sad part of this cd is that bands like Dieagnostic and Population Zero think throwing up vocals pass for talent!

ROCKPILE-LOKAL ALL-TIME TOP TENS-ALBUMS

RUSKIN YEARGAIN of KICKING TRAIN
Van Halen I
Van Halen II
Van Halen-Women & Children First
Kiss-Alive II
Van Halen-Diver Down
Hoodoo Gurus-Blow Your Cool
Replacements-Pleased to...
Rem-Murmur
Police-Syncronicity
Kiss-Destroyer

FRED MCNEAL of FAMILY JEWELS
Kiss-Alive
Led Zeppelin-Presence
Hanoi Rocks-Back to Mystery City
Sex Pistols-Never Mind the Bullocks
Rolling Stones-anything & everything
Blondie-Parallel Lines
Johnny Thunders-LAMF
Iggy Pop-New Values
Hendrix-Cry of Love
Aerosmith-Rocks

RUSSELL JARRETT of PEOPLE WHO MUST
Kiss AliveII
Counting Crows-August & Everything After
Stranger-No Rules
Crue-Shout at the Devil
Ratt-Dancing Undercover
Kiss-Kiss
Zeppelin-Zeppelin
Zeppelin-Houses of the Holy
Bon Jovi-Bon Jovi
Queesnryche-Operation Mindcrime

BRIAN ALLEN of MARY JANE JONES
Flaming Lips-Priest Driven
Swervedriver-Raise
Afghan Wigs-Congregation
Dinosaur Jr.-Living All...
Velvet Underground-VU
Beastie Boys-Pauls Boutique
Fugazi-Repeater
Smashing Pumpkins-Siamese...
Big Star-Sister Lovers
Reivers-End of the Day

PIERRE GILLENWATER of NEMESIS
Kings X-Gretchen Goes to Nebraska
Steve Vai-Passion & Warfare
Metallica-Ride the Lightening
Concrete Blonde-Bloodletting
Kiss-The Elder
Hendix-Electric Ladyland
Janes Addiction-Nothing Shocking
Extreme-III Sides
Infectious Grooves-The Plague...
Cult-Electric

DARRYL CLIETT of SMASH ALLEY
Led Zeppeilin-III
Metallica-Ride the Lightening
AC/DC-For Those About to Rock
Beatles-White Album
Wasp-Wasp
Rolling Stones-Sticky Fingers
Metallica-Master of Puppets
Zeppelin-Houses of the Holy
Black Sabbath-Black Sabbath
Ozzy-Blizzard of Oz

STONEY of LOKAL LOUDNESS
Kiss Alive
Cheap Trick-Dream Police
Sweet-Desolation Boulevard
Hanoi Rocks-Back to Mystery City
Rolling Stones-Sticky Fingers
Kiss-Destroyer
Ted Nugent-Double Live Gonzo
Dogs D'Amour-Dynamite Jet Saloon
Royal Court of China-both
Angel-White Hot

Hope you dug this look back! Check out next month when we pull an old September Issue out just for histories sake!