Headlines | LoudMouth | Shows & Events | Hall of Fame | Interviews | Reviews | Multimedia | Klassifieds | Back Issues | Links | Myspace

REVIEWS
BREAKIN' IT DOWN ALL-SCHOOL- THE MIKE HATFIELD MEMORIAL JAM by Stoney 11/11/04
O.K., so memorial and benefit shows pop up in Augusta almost as often as a turkey timer during thanksgiving. And sometimes it seems just as soon as you go to one, it's time for another one. With so many happening how does one of limited schedule space decide which ones to attend? Well some like 12 Bands of Christmas are no brainers and while each and every one has an important purpose it's nearly impossible to support everyone.

Usually the best ones are the shows that have a connection and/or tie in to the performers. This was clearly evident at the Blind Pig this past Tuesday November 9th, as fellow musicians paid tribute to one of their own, Mike Hatfield. What made this event even more incredible was that Mr. Hatfield's son Adam, a former member of the Big Mighty and a current member of the Pat Blanchard Band, put this event together while going through the trials of dealing with the loss of a loved one. This alone was enough for me to clear my schedule.

When I found out the lineup it was clear that this was going to be an incredible show. An "All-School" show, if you will, mixing a night of music spanning a long history of Augusta musicians. What I didn't know was that this was gonna be one of those surreal evenings where you feel like you've just witnessed something special, even important.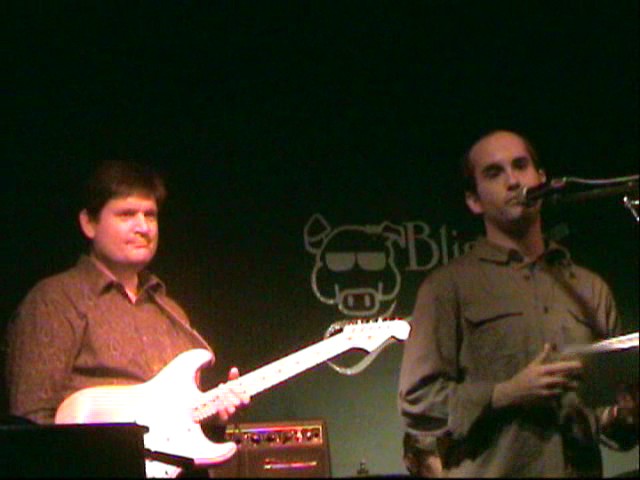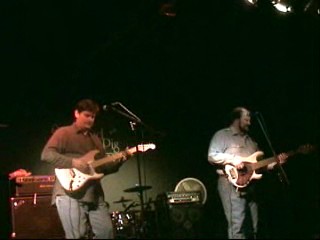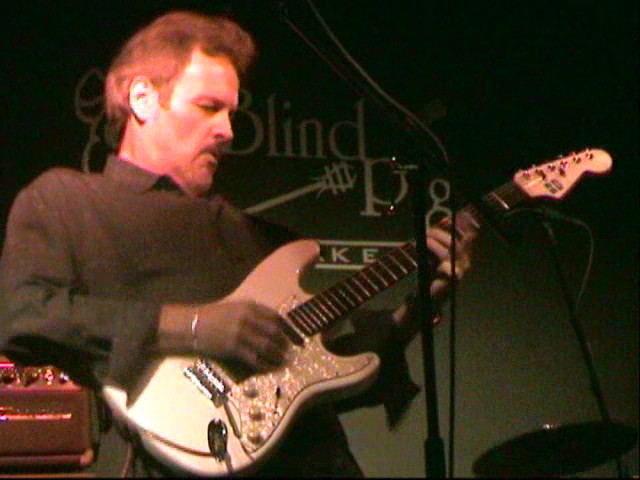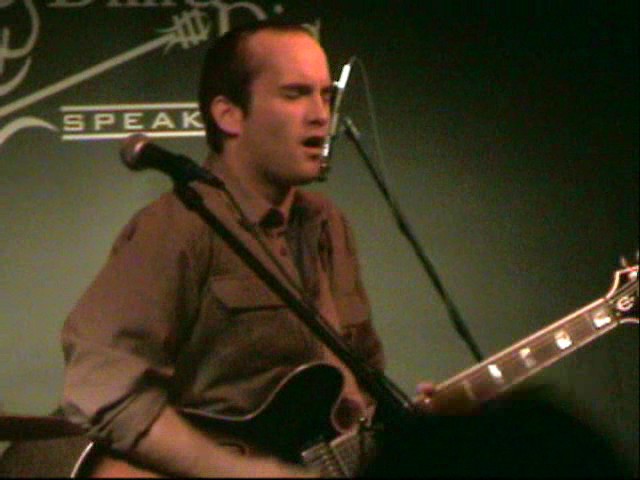 After a few brief shout outs by Adam Hatfield, house band SHAMELESS DAVE & THE MIRACLE WHIPS took the stage and blistered the crowd with a great short set of blues rock. I've said it once and I'll say it again, Dave and his band are one of the tightest soulful sounding bands in the area and they certainly backed up my words this night. A great mix of blues covers showcasing the guitar prowess of the Shameless one himself topped off with a dead on rhythm section and some old "Jawjia" style organ. Now the last time I saw the ROBBIE DUCEY BAND play was about 10 or so years ago at the Dugout (where Famous Daves is) and at the time they were hands down my favorite lokal band. All I could figure was that ol' Robbie would have gotten better with the years and man was I right! Still the showman, still playin' the blues. Back then Robbie was almost like the perfect tribute Stevie Ray Vaughan. These days the band sounds more like a great original blues band than a homage to the blues. Yeah there were some covers, but "Hound Dog" and "Voodoo Chile" were both "Ducey-fied" the latter bringing the crowd to it's feet as the bands set came to a close. My hope for Augusta is that Robbie and the boys get out and play in Augusta more often.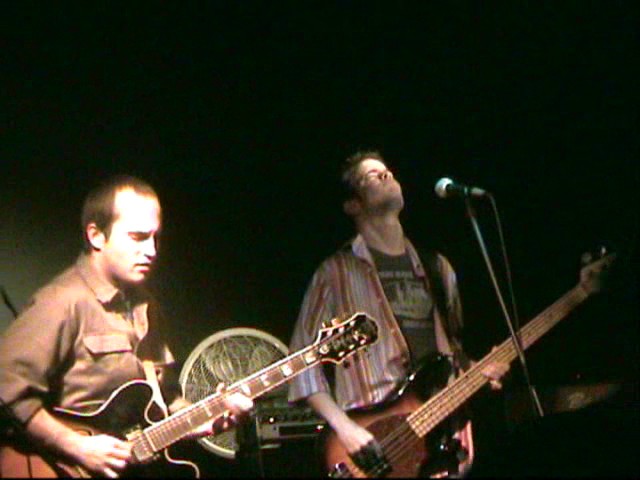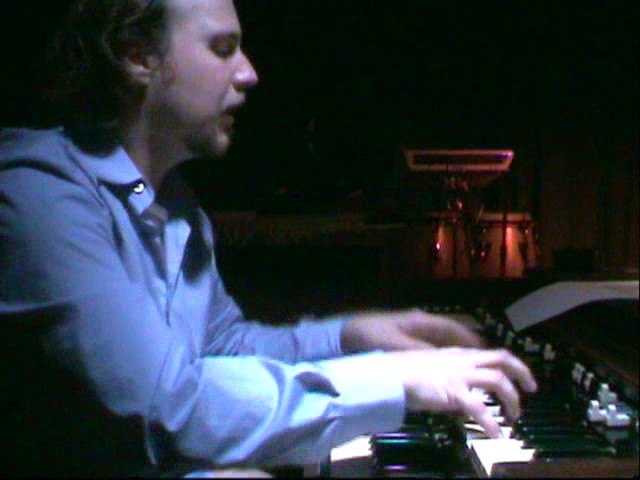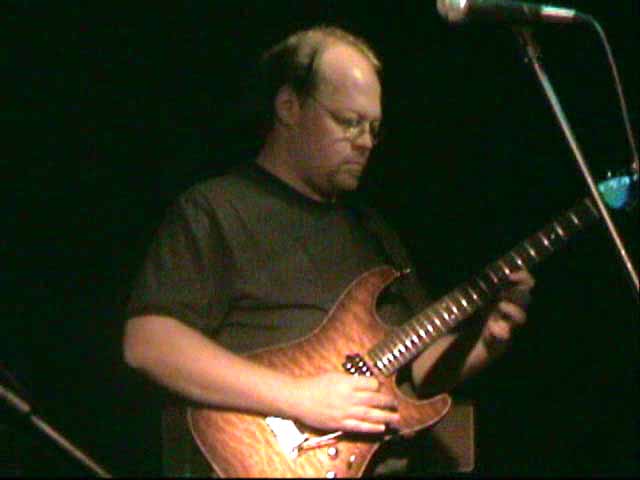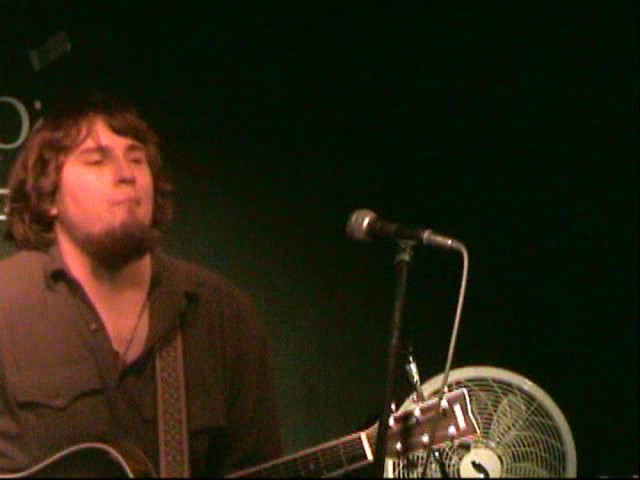 Friends since childhood, Adam Hatfield and Patrick Blanchard have grown together in sort of the same musical family. The two even played together in "Inside Blue" with Hollywood Records recording artist Josh releasing the cd "Heckle Street" in the mid 90's so it's not surprising that they would find themselves still sharing great music with the people of Augusta years later via the Patrick Blanchard Band. Their country blues soul rock set had the crowd dancing and concluded with a great jam featuring drummer Eric Hargrove on percussion and former "Fugitive" guitarist Geoff Guthrie trading licks with Hatfield. Once again a blending of the old guard with the new guard made for an incredible moment at an aleady incredible event! By now it's pretty hard to imagine this night getting even better but with the BIG MIGHTY scheduled to play next how could it not? Sounds impossible but special events are where incredible moments happen and once Brander Bower and crew hit the stage the powder keg kicked over and exploded! You'd think by now the crowd would be wiped out but nothing was gonna stop this musical intensity and the audience danced like they just woke up from a nap! All energized and ready to go! Eric Hargrove was once again on the stage and before it was all over former members John Watkins and Adam Hatfield were on stage for a full blown "reunion" that I don't think I'll ever be able to type words for. BOO-YA is about all I can add! So in conclusion… Mike's gotta be lookin' down thinkin' "man, all this for me?" Well you got it Mr. Hatfield. From emotion comes that ol' intensity thing again and it was clearly obvious that those onstage brought it with 'em by the truckload to pay tribute to one of their own. Huge kudos to all the performers and for Adam for making it happen. Adam did a great job Mr. Hatfield, and we can see through Adam that you did too. Cheers.