REVIEWS
JUICY JUICY JUICY! - 07-14-04 When it comes to area music Lokal Loudness obviously has tons of love but kids have always been this organizations soft spot. Aside from the first Lokal Loudness Benefit for the Hurricane Andrew/Iniki back in '93, we have concentrating on supporting causes geared towards the young. After all, it's the bright young minds of today that will become the leaders of the future and it's up to all of us to see that they get the most of what they need now.

Music in Action is sort of like VH1's Save the Music but where Save the Music is geared mostly towards public educational instututions, Music in Action takes the music battle to the streets and outside of class hours. Everything from after school programs to summer camps set on musical foundations that as studies have proved, make for stronger students in all areas not just music. So with this in mind, we set out with our friends at the Pourhouse to do our parts.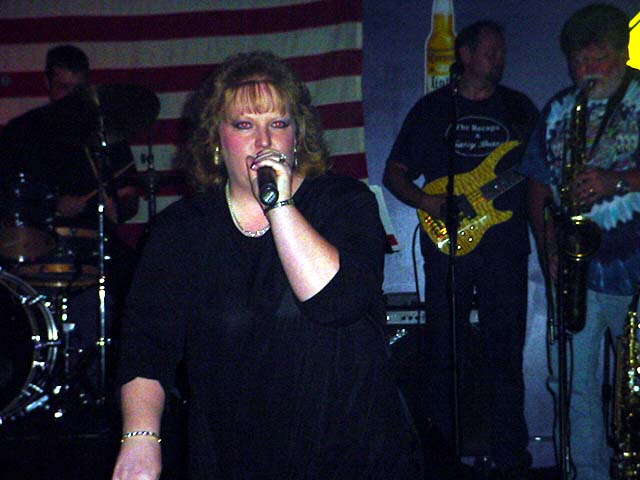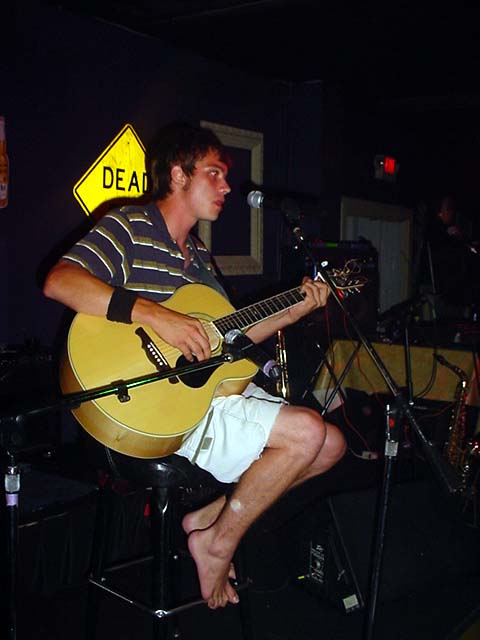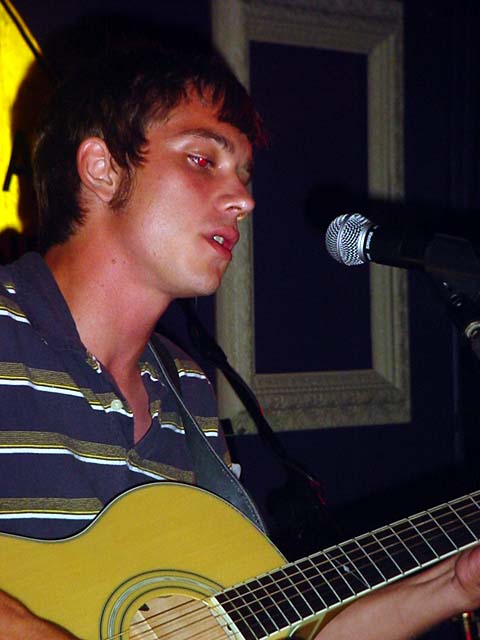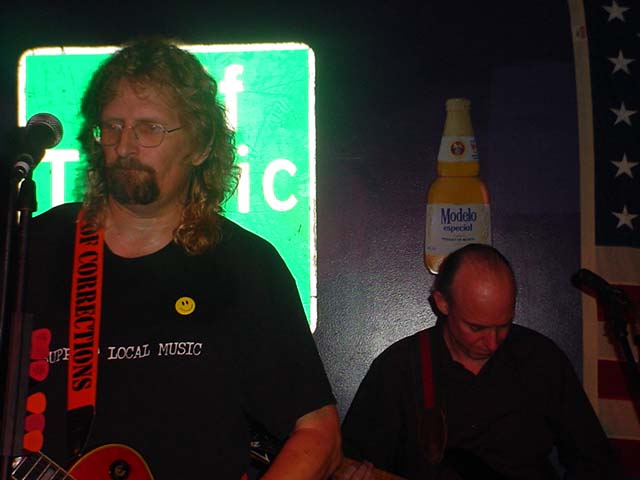 While the crowd was not as large as we had hoped for, the spirit of the evening was huge with everyone enjoying not only the opportunity to express for a special reason, but some special moments as well.

One special moment occured during the RECAPS AND SASSY BRASS opening set. No only were the audience presented with an opportunity to see one of Augusta's top musicians perform via fill-in Steve Mitchell, but also the return of band regular Edmond "Lurch" Kidna, who commented from stage that this may have been the forst time in Augusta history that two left handed guitarists shared the same stage at the same time!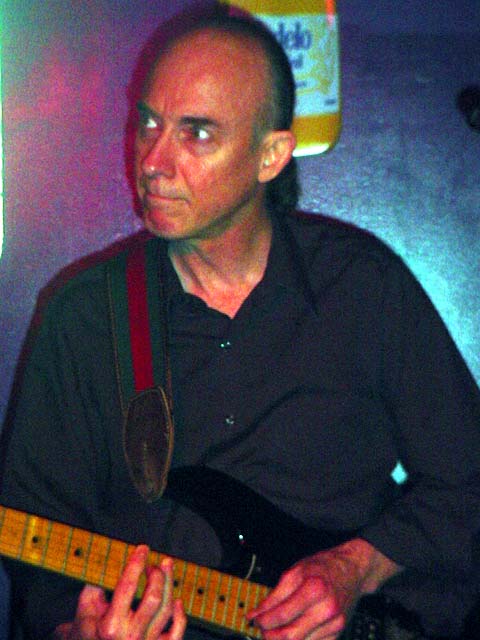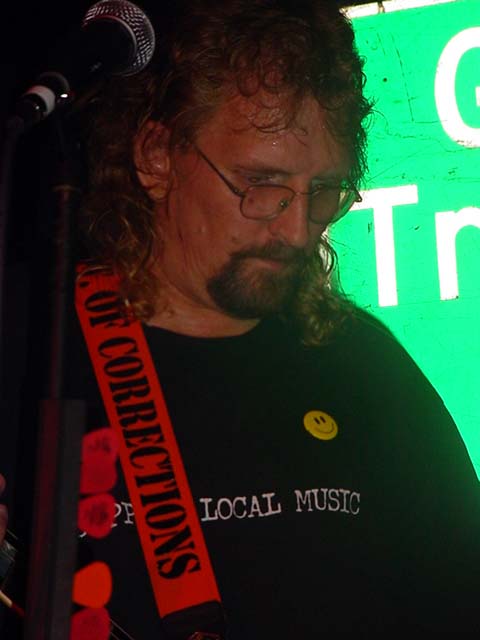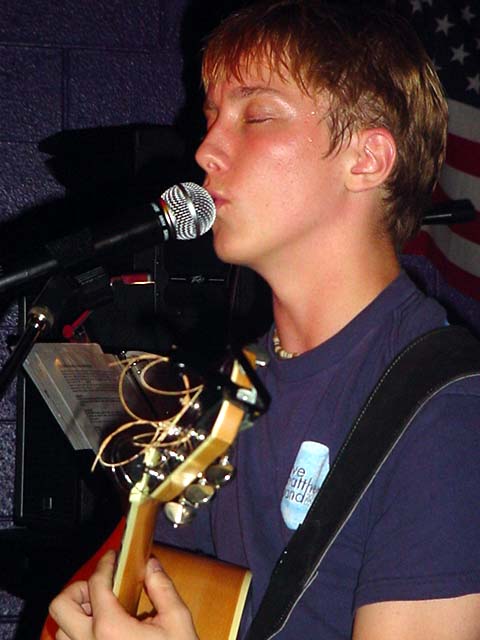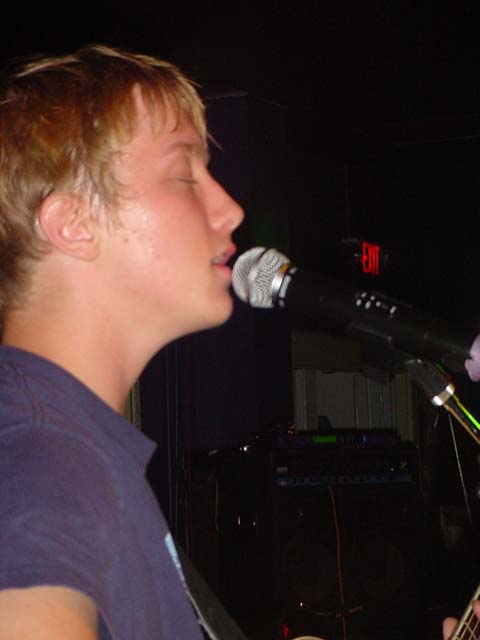 After some fun by THE RECAPS, newcomer KELLY PEDIGO took the stage for a half hour plus solo acoustic set filled with a combination of originals and modern rock covers. With one of the more unique voices in the area this up & coming singer-songwriter, who falls somewhere in between Dave Matthews and Edwin McCain, is sure to attract his share of lokal music fans in the future.

During the RECAPS second set, solo artist and PEDESTRIAN guitarist WILL McCRANIE jumped on stage to jam with the band. After a few songs the stage was turned over to Will for some tunes of his own. Now if you've never seen Will perform, the best I can describe it would be a cross breeding of Dave Matthews and Jimmy Buffett with some Davey Jones thrown in for good measure. But how ever it's decribed it amounts to good fun tunes and a happenin' time!

After searching for an MIA Josh Pierce, THE RECAPS once again took the stage to close out a fun and fantastic night of musical brotherhood. Fun was had by all and to top it all off, a little cash was raised for a good cause.