REVIEWS
NEVER MIND THE BULLOCKS - PUNK INVADES THE SOUL BAR - 8-3-04 by John "Stoney" Cannon
Punk rock invades the Soul Bar? Sounds like a weird English teens' dream come true. But for those who are skeptical that such a thing could happen, I've got the pix to prove it!

Now I've tried on several occassions to catch SICK SICK SICK in all the puck-etic majesty and maybe I was more looking for a combination of the band bitch slapping a rapid group of teens and a mad dash from the cops but this night, I would have to witness the band try not to combust from the confines of the Soul Bar's tiny stage. I've heard many great things, the most being how rock & roll these guys really are! If cutting the bassist off midset and stopping the show is any indication, then SICK SICK SICK are more rock & roll that Axl Rose getting nut kicked by Johnny Rotten!.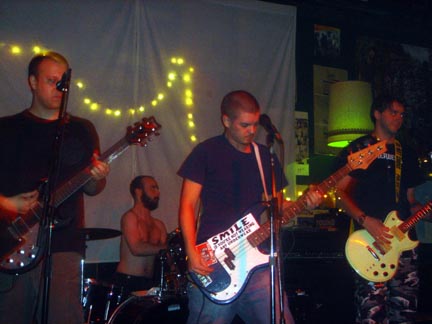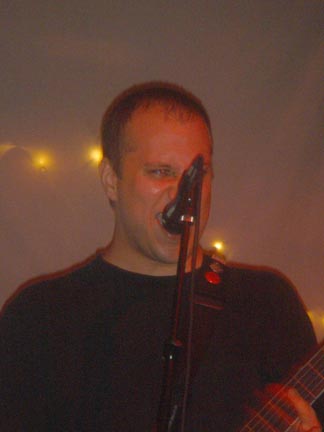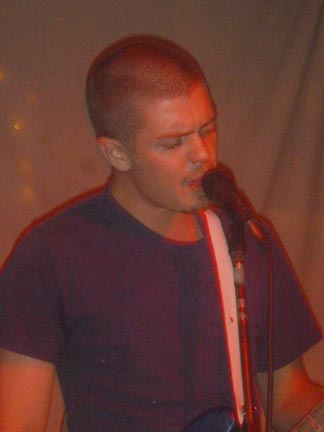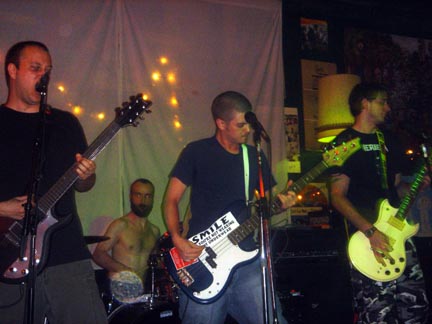 Next up were punk fiends THE SKUDS. Just from pix and the one time I've seen em, I had gotten the feeling that there have been many "Skuds" in this arsenal. That being said, this had to be the most dead-on group of Skuds ever to walk the stage. All energy and just on the edge of explosiveness as one can expect a band to get with becoming, well, SICK SICK SICK!.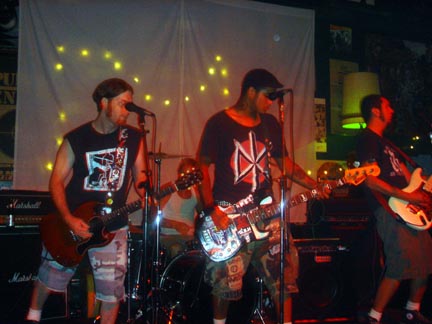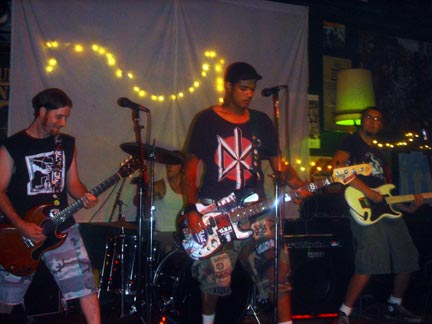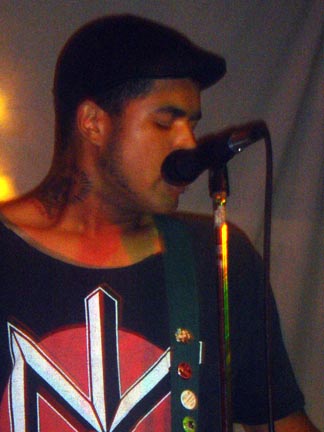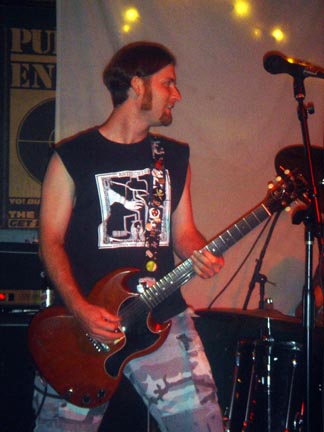 Finally there comes a moment in every Augusta punks life when they gotta face up to a blast from the grandaddy's of Augusta punk THE DECREPITS. These guys are everything that makes punk a friggin blast! Equal parts the cool of the Man in Black, some old do-wop for good measure, beer and a slip of anti-socialism and you've got the recipe for punk anti-success that no one does better than THE DECREPITS! And no one covers a song better than these guys! From Cash to Sabbath, these guys do justice to everything they touch!

So punk invaded the Soul Bar ya' see. Still don't believe? Piss the f**k off!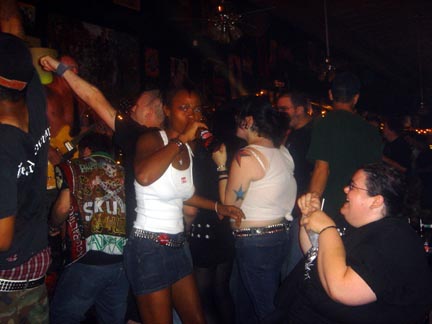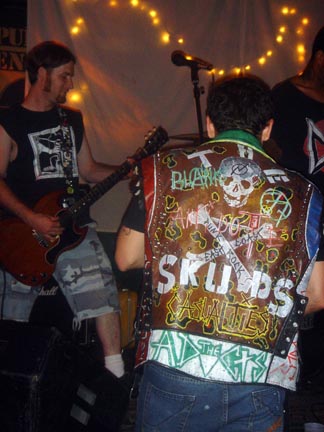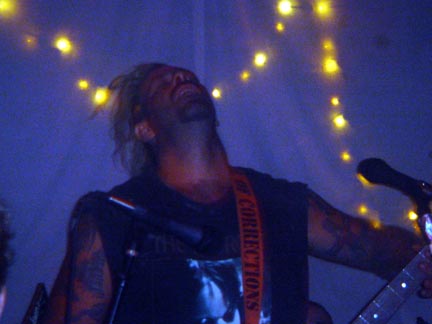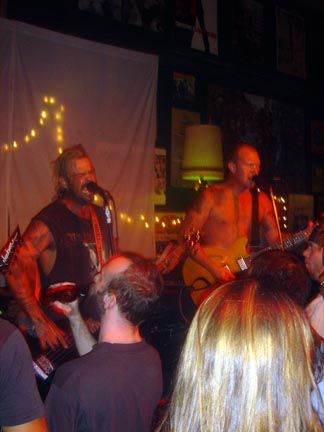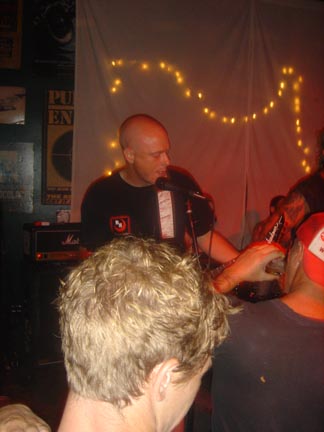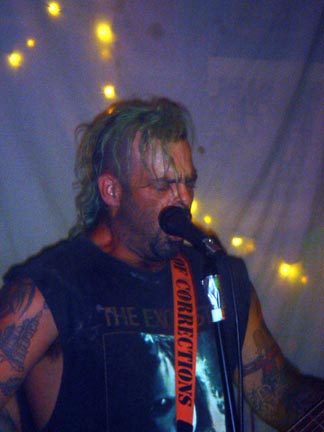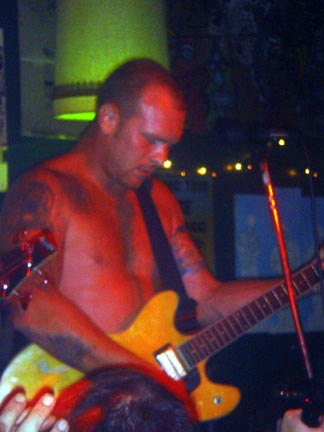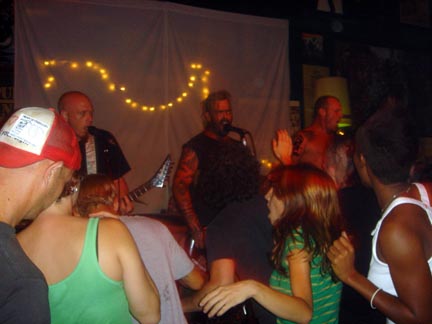 John "Stoney" Cannon